ABL Free-style Bucket Rigging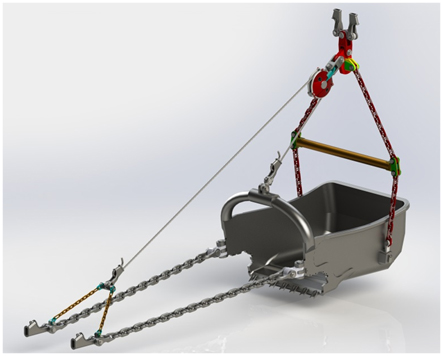 ABL manufactures complete "Free-style" dragline bucket rigging systems for draglines of all sizes. The ABL "Free-style" bucket rigging system is characterized by dump blocks which hang freely from the upper hoist cluster and do not carry the suspended load of the bucket rigging. ABL offers "Free-style" bucket rigging for both single & double dump applications. Each engineered rigging package is custom tailored to the customer's specific application and digging conditions. ABL's rigging philosophy is based on a "race car" mentality wherein the goal is to design the lightest weight, longest lasting components that yield the greatest production with the least maintenance downtime.

With rigging systems comprised of mostly fabricated parts, ABL has the engineering freedom to custom design rigging packages based on the customer's needs. ABL does not prescribe to the "one-style" fits all mentality of rigging design. ABL leads the industry in innovation and value added solutions for dragline bucket rigging.
All of ABL's "Free-style" rigging systems feature:
Custom engineered
Quality engineering: fitment & compatibility
Precision manufacturing
Extensive quality control
High strength, alloy materials
Hard face wear bosses & load bosses
Proprietary metallurgy & heat treating
High lubricity, manganese bushings
Integrated function components
Fewer pieces, standardized pin sizes
Wear resistant overlay where required
No lubrication required, factory sealed dump blocks
Light weight, long lasting parts
Quick lead times, fast turnaround
Single Dump Configurations – ABL "Free-style" Rigging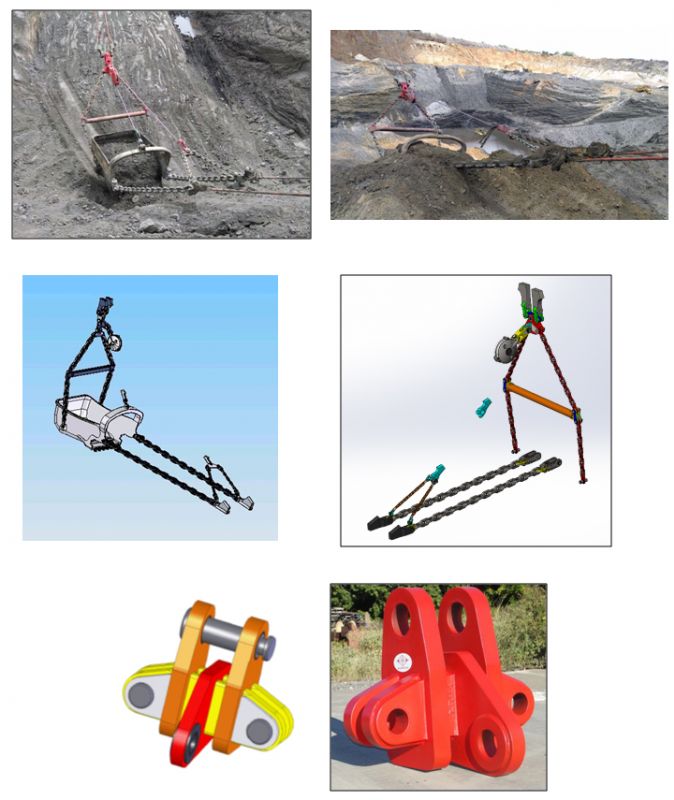 Double Dump Configurations – ABL "Free-style" Rigging