About Us
ABL Facilities in Tyler, TX

Company History
ABL Services was founded in 1979 by George Gregory. Prior to founding ABL Services, Mr. Gregory had an extensive background in surface coal mining where he gained experience in all aspects of mine equipment maintenance and mine electrical service. Seeing opportunities for improvement, especially on dragline bucket rigging components, Mr. Gregory founded ABL Services with the intent to manufacture value-added, quality parts to benefit mining operations. Starting as a small, one-man machine shop, ABL has grown to include two locations which include 60,000 square feet of production plants on 12 acres. ABL's home office in Tyler, Texas serves customers throughout the world and is staffed by a dedicated team of experienced employees including sales representatives, office personnel, engineers, machinists, welders, fabricators, electrical technicians, truck drivers, and a host of support personnel. ABL remains dedicated to Mr. Gregory's core principles of manufacturing quality parts that address our customer's needs and providing excellent customer service based on the highest ethical standards.
George & Darrel Gregory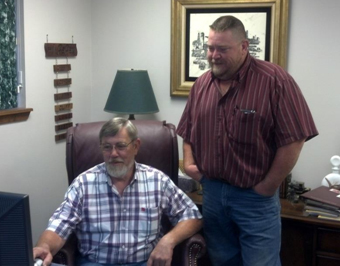 "We want our customers to want us
as much as we want them."
Safety & Environment
ABL is committed to safety and the environment. Safety is a core principle with ABL and is reflected in all aspects of our operations. Many of ABL's product innovations and patents relate to improving safety and benefitting the end user with a product that is safer to handle and operate. Our employees that visit customers on location are fully MSHA certified and have an outstanding track record of working safe when on location. Safety meetings are held every Monday morning for all relevant employees in which safety improvements are discussed and implemented. In-house, ABL has a work injury occurrence rate well below the industry average.

From an extensive materials recycling program to products that do not require external lubrication, ABL endeavors to minimalize its negative impact on the environment and reduce its overall carbon footprint. All aspects of our operations including the products we manufacture are monitored and evaluated in an effort to be as environmentally friendly as possible.
Mission Statement
It is ABL's mission to maintain a sustainable, growing business wherein it provides customers with the highest level of service and quality as it promotes the health and welfare of its valued employees.
ABL Product Innovation
Numerous Patents & Trademarks:

ABL Display at MinExpo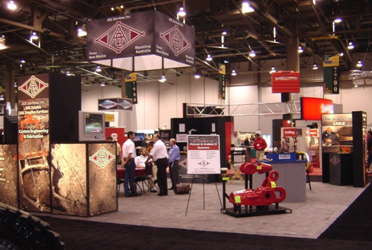 ABL Hosts Meetings & Plant Tours