Deflection Rollers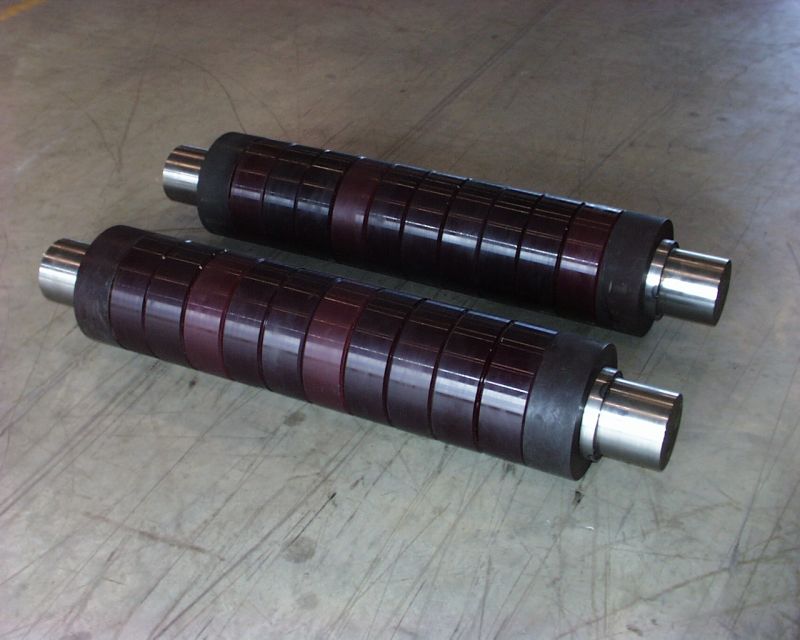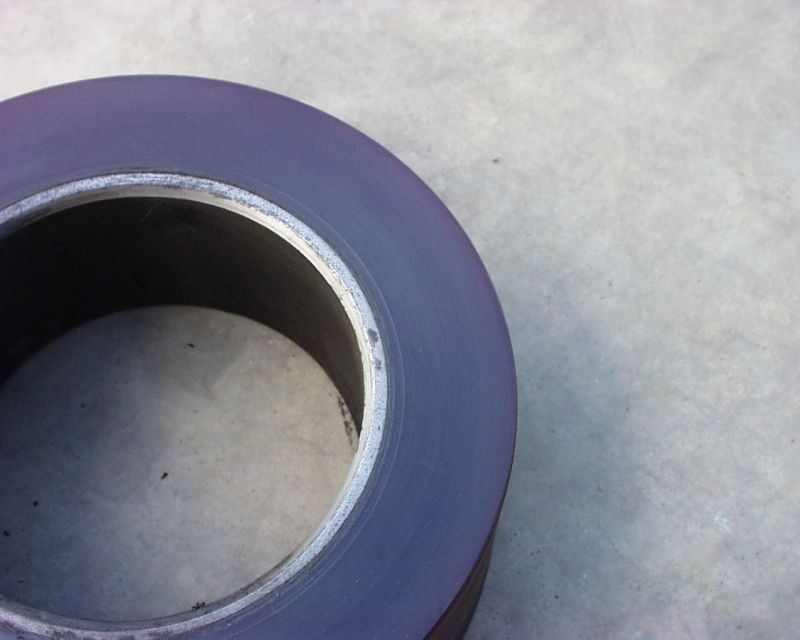 ABL Services, Inc. manufactures a unique deflection tower roll. This unit utilizes individual polymer coated steel sections slipped over a common shaft. The thick polymer coating prevents the scrubbing that wears on and reduces wire rope service life. The traction afforded by the coating will reverse quickly when the rope changes direction.
Wear is usually concentrated in one area of the roll. The ABL roller addresses the problem with the individual sections. The sections can be rearranged to place more worn sections with less worn or replaced as needed. First the bearing is removed from one end of the roll and the sleeves replaced or arranged as needed. The replacement parts individually weigh less than 20 pounds each and can be changed with only hand tools, no crane is required.
ABL deflection tower rolls are built to your order, and can easily accommodate different diameters, bearing sizes, and roll length. Contact your sales representative with your application requirements and the specific dimensions.